Entheogenic Awakening?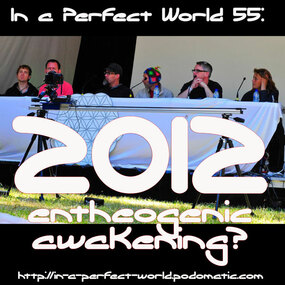 Photo © Adam Taylor, 2011
Experiential journalist Rak Razam hosts a panel discussion at Entheogenesis Australis on the 2012 date and the implications for entheogenic culture in the year ahead. Is there a 'strange attractor' at the End of Time that entheogens have been presaging? . . .
What do the plants and indigenous cultures say about this critical juncture in time? . . . Can we Occupy our Hearts and lend that energy to the social movements transforming the world?
Should we prepare for the apocalypse, or awakening? . . . Are we a culture ready to step forward into our local communities and facilitate change, and can we make a difference?  
If in plants we trust, how can we not? . . . Ambient recording at the outdoor conference on Dec 4, 2011, with guests Steve Macdonald, Mitch Schultz, Margaret Cross, Joseph Gelfer, Dan Gooden and Dan Schreiber.
Source:
http://in-a-perfect-world.podomatic.com/entry/2011-12-31T13_36_50-08_00