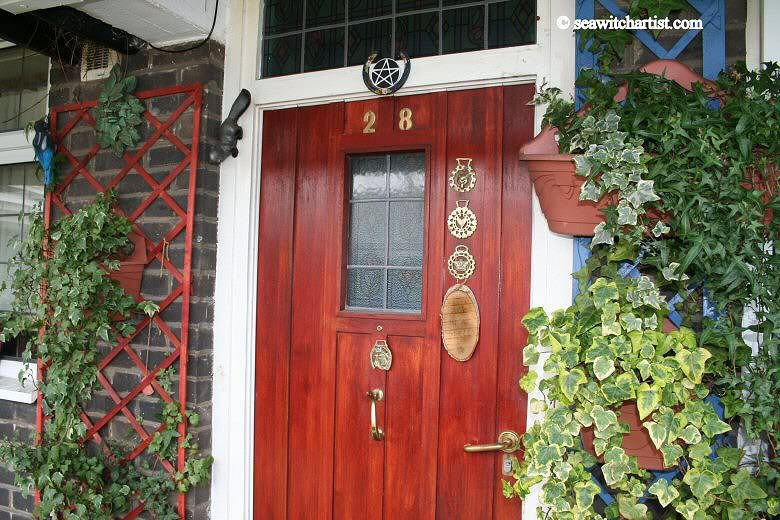 As Witches we should all have some! Ivy is a great defender, I grow it outside my door and all l along the wall of my 2nd floor flat, I only discovered much later that it was such a thing though, I originally grew it because I'm stuck in the shade and theres a limit to what will grow at all in such a place!
On my dor you see Horse Brasses, these (although non pagans often dispute it) became popular Horse adornments in the early 1800's when it was felt that Napoleon had sent in agents and sympathisers to disrupt Dray Horses on Canals (the main arteries of transport then) and on roads....with the Evil Eye. Ealy horse brasses were often plain brass discs intended to reflect back the intent stare of the evil eye, solar symbols soon followed and are popular today still, discret Pagan symbols are also a commen feature, many, many rural people of the time were still quietly  Pagan at heart. Not in the picture are the Hag stones nailed to the door frame as they would be on Fising boats past and present, mine were beachcombed from the Thames bank at low tide.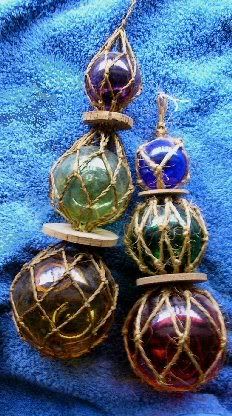 Witch Balls, once meant to deter Witches lol, they stole that belief! The balls you see on the Yule Tree (Xmas tree) come from Witch balls. Mine are actually colored glass fishing floats, another Sea witchey thing around my house, some hang in the Kitchen window next to the front door, the only way to approach.
By my front door on the inside is my Besom, usually Bristles UP...thats for when you don't want visitors, if I do...bristles down.
How about yourselves?